UPLIGHTING
Transform a plain room or enhance an elegant one with our uplighting. Use uplighting to enhance your color scheme for the evening and amp up the energy during dancing. Lighting can completely change the atmosphere of your event. Contact us to find out how to make your event space memorable.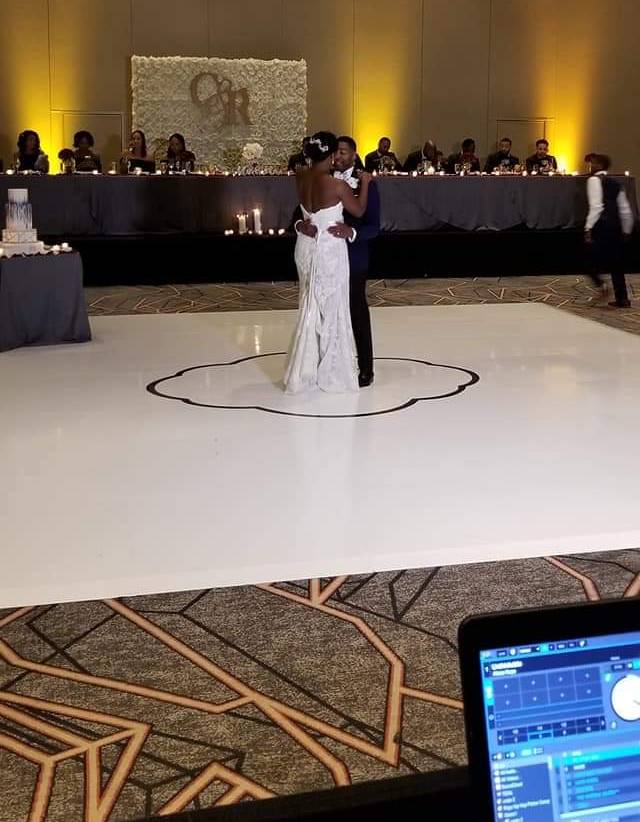 MONOGRAM
See your name in lights with our custom-designed spotlight monograms. This customized lighting will set your event apart from others, and will wow guests by adding a personal touch to any wedding decor. We craft a custom initialed or full-name monogram in a style that suits your existing reception theme. Monograms can be on a wall, dance floor, exterior, ceiling, or almost anywhere.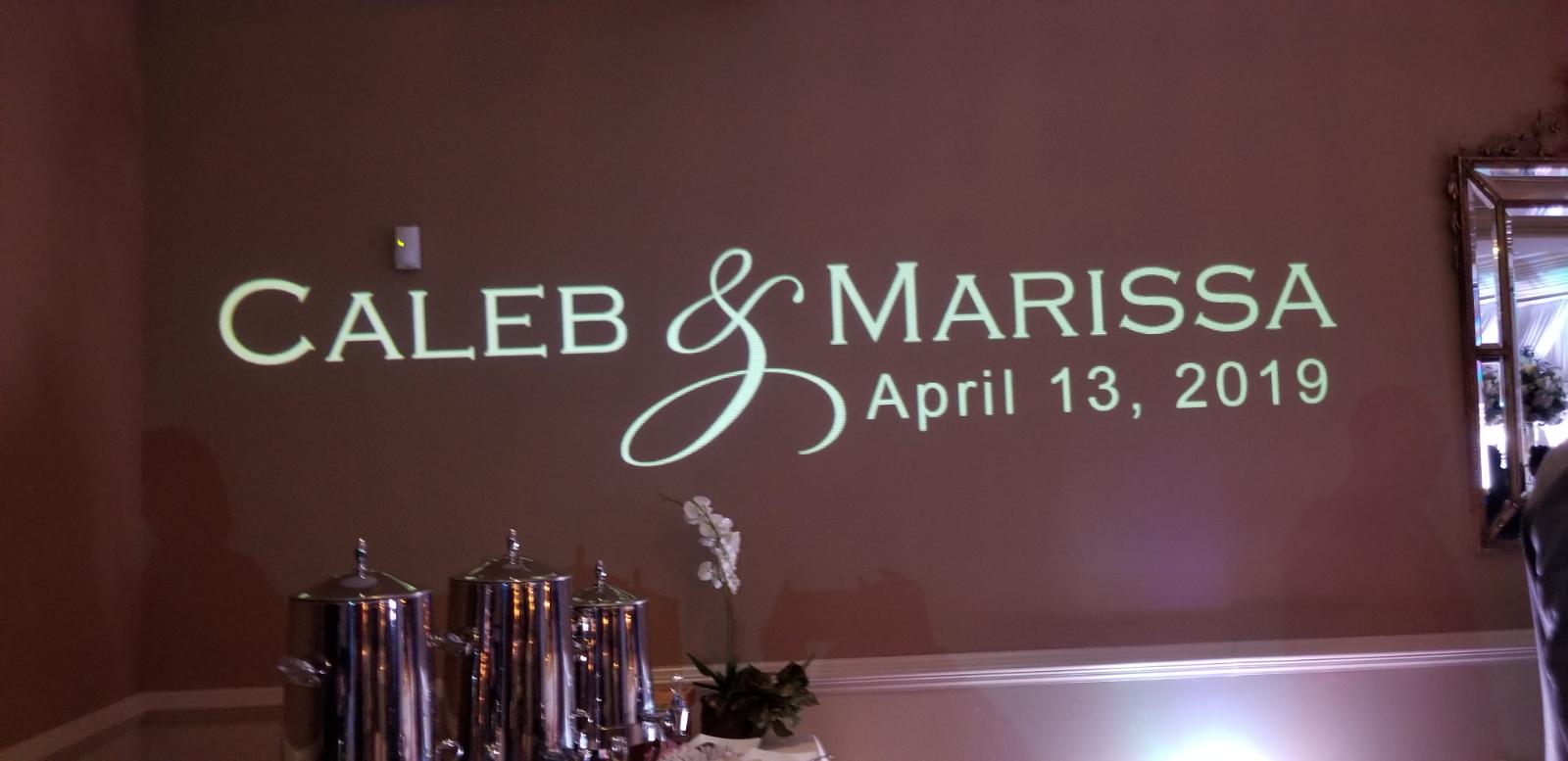 PINSPOTS
Are you in love with your cake and floral design? Highlight them with our pinspots! Don't miss the chance to showcase these important design elements!